2 minutes reading time
(468 words)
Value-Added Remodels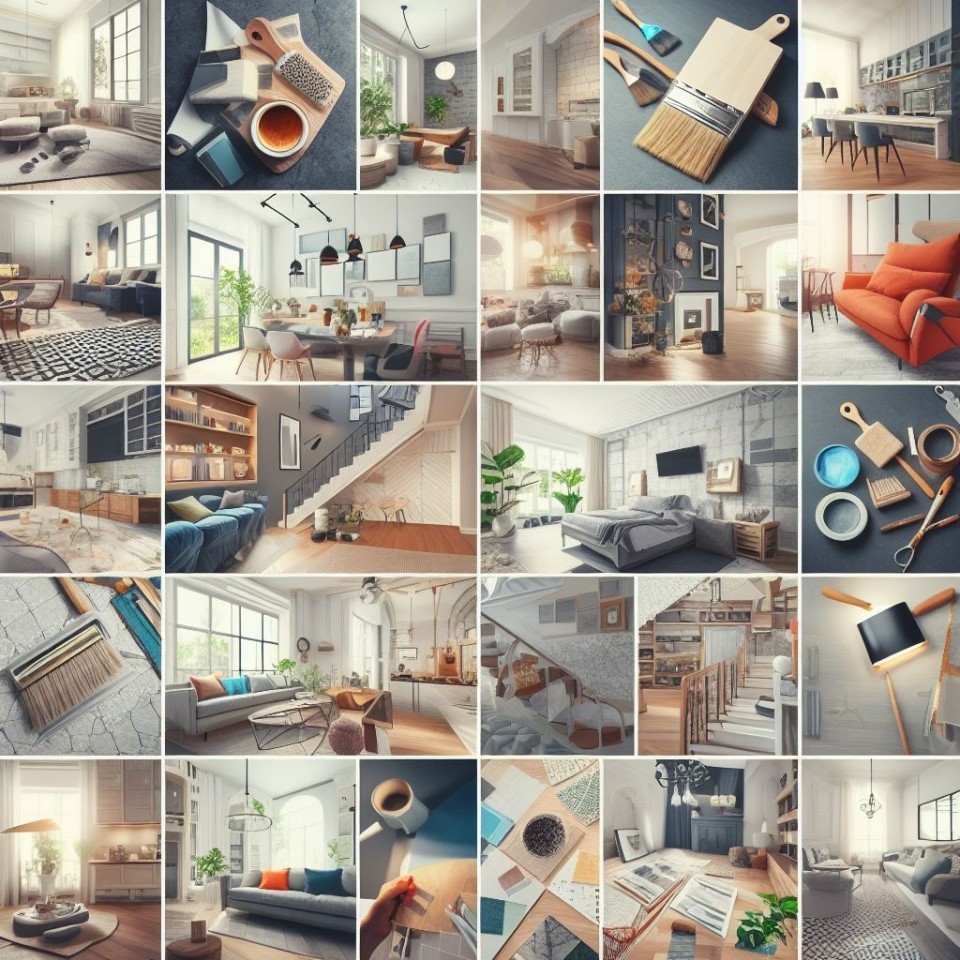 Remodeling certain areas of your home can potentially increase its appeal to potential buyers. Here are some remodel ideas that may make selling a home easier:
Kitchen Renovation:

The kitchen is often a focal point for homebuyers. Consider updating countertops, cabinets, and appliances. A modern, well-designed kitchen can significantly increase the perceived value of a home.

Bathroom Updates:

Update bathrooms with modern fixtures, new vanities, and contemporary tile. Consider adding energy-efficient features, such as low-flow toilets and water-saving faucets.

Fresh Paint:

A fresh coat of neutral paint throughout the home can make it look clean and well-maintained. Neutral tones appeal to a broader range of buyers and allow them to visualize their own style in the space.

Curb Appeal:

First impressions matter. Enhance curb appeal by maintaining the landscaping, painting the front door, and ensuring that the exterior is well-maintained. Consider adding some outdoor lighting for a welcoming touch.

Flooring Upgrades:

Replace outdated or worn flooring with new, attractive materials. Hardwood floors, laminate, or updated carpet can give a space a fresh and inviting feel.

Energy-Efficient Features:

Consider adding energy-efficient features, such as LED lighting, smart thermostats, and energy-efficient windows. Buyers often appreciate the potential for reduced utility costs.

Open Floor Plan:

If feasible, consider opening up spaces to create a more open floor plan. This can make the home feel more spacious and modern.

Storage Solutions:

Ample storage is a significant selling point. Consider adding built-in shelves, upgrading closets with organizational systems, or creating additional storage spaces.

Smart Home Technology:

Integrate smart home features like a programmable thermostat, security system, or smart lighting. These additions can appeal to tech-savvy buyers.

Neutralize Personalization:

While personal touches make a house a home, too much personalization may not appeal to potential buyers. Consider neutralizing bold paint colors or unique decor to allow buyers to envision their own style in the space.

Upgraded Fixtures:

Update light fixtures, faucets, and cabinet hardware. Modern, stylish fixtures can give the home a more contemporary feel.

Finished Basements or Attics:

If applicable, finishing a basement or attic space can add valuable square footage to the home. This additional living space can be attractive to potential buyers.

Quality Window Treatments:

Invest in quality window treatments. Updated curtains or blinds can enhance the overall look of a room.

Minor Repairs:

Take care of minor repairs such as leaky faucets, loose doorknobs, or squeaky hinges. These small issues can detract from the overall impression of a well-maintained home.
Before embarking on any major renovations, it's essential to consider the local real estate market and the specific preferences of potential buyers in your area. Some renovations may not yield a positive return on investment, so it's crucial to prioritize projects that are likely to appeal to a broad range of buyers and enhance the overall value of your home.